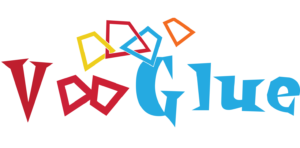 VooGlue is excited to announce the start of its Bounty Campaign. This is your chance to earn VooGlue Tokens (VGC) while helping to spread the word about a completely new art-ecosystem.
A total of 5% of all VGC tokens generated will be distributed in the bounty offering. This means that if all 55,000,000 tokens are sold, 2,750,000 of them will be distributed amongst bounty participants.
Bounty participants earn "stakes" for completing tasks that help VooGlue achieve its goal of distributing all VGC tokens amongst a wide variety of buyers around the world. These tasks include things like translating our whitepaper and publishing content about VooGlue. Translating the whitepaper, for example, earns you 1000 stakes.
At the end of the token generation event, all of the stakes earned will be added up. In order to determine the value of each stake, the total number of VGC tokens allotted for bounty reward (2,750,000 if all goes well) is divided by the total number of stakes earned. So for example, if the total number of stakes generated is 100,000 and number of VGC allotted for bounty is 2,750,000 (the maximum amount), then each stake will be worth 25VGC.
VooGlue is about to start its token sale with the price of VGC set at 500 per Ether. This means completing a task like translating the whitepaper could earn you a very lucrative bounty!
So get excited about VooGlue! Learn about our platform by reading our whitepaper and this blog. Ask questions directly to our team through our Telegram channel. Contribute to a project that is going to bring some much needed disruption to the art world!
https://vooglue.io/wp-content/uploads/2020/03/corporate-logo.png
0
0
Graham Stone
https://vooglue.io/wp-content/uploads/2020/03/corporate-logo.png
Graham Stone
2018-02-09 05:26:53
2018-02-09 05:26:53
VooGlue Bounty Campaign Kicks Off